The Year the Eastern-European Blouse Took Over the Fashion World
Has consumerism truly overwhelmed our senses, turning us into relentless shoppers? Think again. As long as we can still indulge our wanderlust with some hand-embroidered traditional pieces that can be worn and treasured for ages, the fashion world might still have a chance to save itself.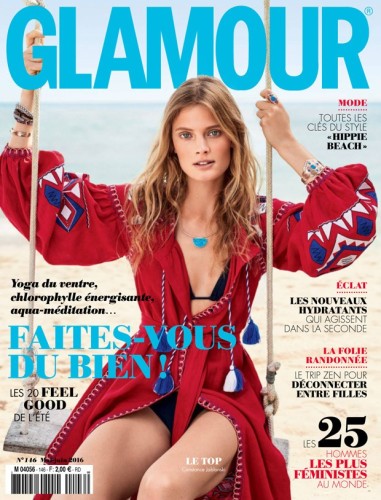 On March 11, several important things happened throughout history. British newspaper The Daily Courant came out with its first issue. Verdi's Rigoletto had its premiere in Venice. Lithuania proclamed its independence from the Soviet Union. Mary Shelley published Frankenstein.
… and, coincidentally, I was also born on March 11, which is the reason that prompted me in the first place to get curious about a new and exciting fashion brand based in New York, calling itself… MARCH11.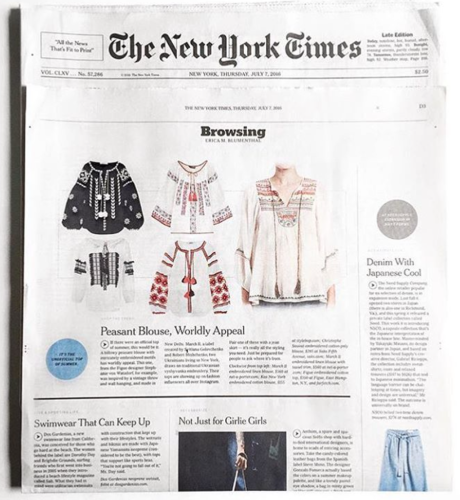 New York Times put their pieces on its front page just a few weeks ago, declaring ,,Peasant Blouse, Worldly Appeal" and stating that the Ukrainian traditional blouse is now the most coveted trend of the summer of 2016. The fashion world agrees unanimously, with MARCH11 creations in the pages of all major glossy magazines, as well as on their covers.
Upon interviewing Robert Mishchenko and Svitlana Golovchenko, the two New York City-based Ukrainian masterminds behind the small fashion-house, I realized we somehow share a birthday.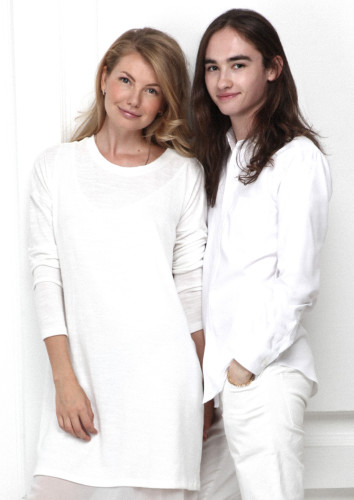 The name of their brand was chosen as such because their whole concept was founded on the day of March 11 2015. No secret symbolism there, but a nice coincidence and a somewhat mysterious brand name, that always leaves people guessing.
Inspired by the typical traditional attire of Eastern-European countries – more accurately by the national Ukrainian Vyshyvanka garment – MARCH11 aimed at a niche of fashion-savy globetrotters, who like to be unique, comfortable and always fashion-forward.
,,They are indeed globetrotters who like to attract attention by looking great", admit the two designers about their targeted-consumer-profile. ,,They have exquisite sense of style and they love a bold look". And what could be bolder, nowadays, in the world of fast-fashion and copycat outfits, than a exotic-looking traditional piece of art, worn effortlessly with a pair of blue jeans, in the middle of an urban jungle such as New York?
One thing is for sure, Robert and Svitlana know their extravagant and artsy globetrotters well: the very first MARCH11 items they made sold out in two short weeks. ,,We were violently happy about that", admit the two. That's when they knew their brand had made it into the big league.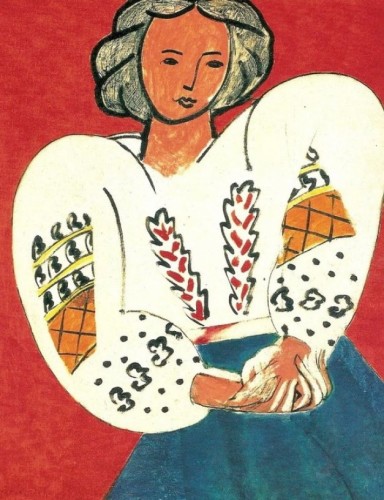 ,,We have been working in fashion industry for years and it was natural that we pay attention to various ethnic costume details", explained Robert and Svitlana, in their interview with Fine Society.
,,Also a canvas by Henri Matisse called Romanian blouse (left) was a great source of inspiration. We think in a globalized world where everything is becoming so lookalike, ethnic motifs can help women to stand out. They are so visually versatile and the pattens carry great energy as well".
Before creating MARCH11 from scratch, both of them had worked and thrived in different parts of the fashion universe. Svitlana started her career as an international model aged 19, in the mid '00s, and worked with Gucci, Chanel and Yves Saint Laurent, as well as with magazines like Vogue and Cosmopolitan.
Having worked 5 years in modelling – with particularly huge success as a commercial model in the Asian market – she embarked on a career in advertising and marketing, growing from assistant to account director. As a side job, she went into fashion management for a young Ukranian brand and, consequently, moved to New York in January 2015, to study Art.
Robert, on the other hand, started an online magazine – Playing Fashion – at the age of 15, in 2008. A year later, he turned it into a monthly print magazine, distributed in Ukraine and internationally, featuring big names such as Andreja Pejic, Erin O'Connor, Poppy Delevingne and Miroslava Duma. At that time, it got attention also for being the only local fashion magazine in Russian and the only Ukrainian magazine with an international reach. Moreover, Mishchenko was the youngest editor in chief of a printed magazine at the time.
In 2012, he moved to New York City to be a stylist and a fashion contributor for Elle Ukraine, working with celebrities such as Naomi Campbell, Milla Jovovich, Helena Christensen and others.
The MARCH11 pieces stemming from Robert and Svitlana's imagination are wonderfully intricate works, crafted in utmost detail, sometimes with up to 3,000 meters of embroidery threads per piece and several days needed for completion. Just one hand embroidered sweater takes about 7 days to make, while the Sahara dress, with its complicated cut, takes about 15 meters of handmade fringes. ,,Just to understand", explain Robert and Svitlana, ,,one meter of fringe takes about 40 minutes to make".
The complex labor that goes into every piece has a steep price. On Net-a-Porter and all major online stockists, MARCH11 items typically start around 500 euros and can go way over 1.000 euros. However, for an authentic handmade piece that will last a lifetime, it's hardly a fortune.
By finding inspiration in the timeless and traditional, MARCH11 pieces are in a way a symbol of slow-fashion and mindful spending. Maybe it's time we judged fashion in terms of the lifetime-commitment we're willing to take with a beautiful piece, not merely on the impulse-based principle of shopping the trends.
In a social paradigm in which buyers now push designers to make their collections available straight from the runway, an authentic and heartfelt approach to fashion seems beautifully slow-paced. The mere idea of dwelling on a meter of fringe for 40 minutes would be unconceivable in the fast-fashion world.
,,Yes, we think that our model is an ideal example of a slow fashion in a dynamic world of today. We take time to produce our garments, but it's not too long", acknowledge Robert and Svitlana. ,,Therefore, our customers receive an authentic item, delivered according to all the rules of a modernized surroundings".
Foto: March 11, Glamour, Playing Fashion